Brightness Guide

- Improves Brightness of Unevenly Lightened Photos.

The program lights up dark areas while keeping light areas intact.

Will rescue some of photos which you considered hopelessly spoiled.

Useful to those who should photograph at insufficient or uneven lighting.
Download
◆ Registration key: BRNFM-68Z95-TVR7V ◆
Corrects brightness defects caused by flashlight (too dark background), by a deep shadow or backlighting.
Parameters of lighting can be selected in real time, when change of settings cause immediate change of the image.
The program offers these tools: Lighting; Adjustment; Local Contrast; Resize; Crop; Rotation; Text.
Lighting of deep shadow:

Photo © Mihai David
Improvement of uneven lighting:

Photo © Olga (bergenof)
Backlighting correction: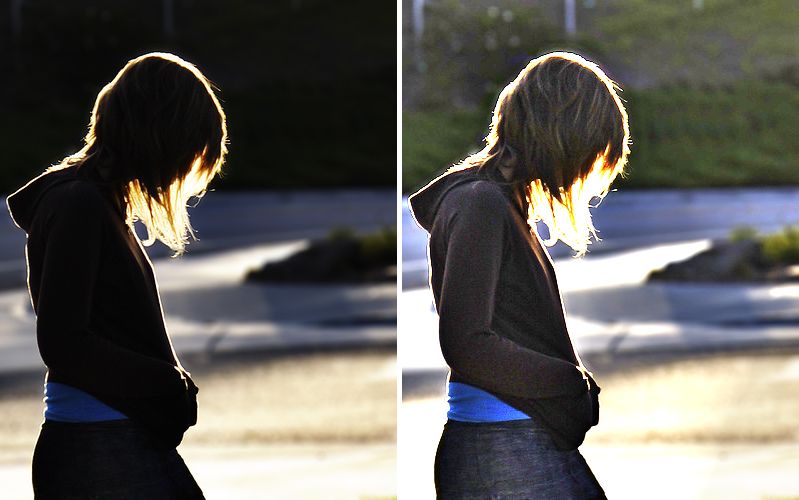 Example: How to Fix Too Dark Photos.
Brightness Guide includes animated demo samples: Simple Lighting; Brightness Control; Object and Details; Legend; Skyline; Local Contrast; Global Contrast vs Local Contrast.
Testimonials
Working with this software is simple and a pleasure! Ghokke
This really does do 'what it says on the tin' and I'm very impressed. It will certainly be my first port of call when I want to enhance any photograph. Excellent! Phil Massey
Pleasantly surprised with this. Using 'lighten' and 'saturation' I've turned some photos taken in a dark hall with no flash, of my granddaughter's birthday, from unusable to quite passable. They'll never be perfect because of the conditions - but I dare now show them to anyone. Revcoling
This Brightness Guide allowed me to spend a wonderful afternoon improving lots of my photos and it was a very big surprise. This easy to use program is very effective and brings poor lifeless photos into use, rather than just deleting them. It makes a real difference to the dark areas but if you are not quite happy with the Auto choice button, well there's good adjustment to get it just right, be ready to enjoy the result as it can seem miraculous. Freddie
Picture editing software. Copyright © 2008 - 2023 Tint Guide. All rights reserved.