Cosmetic Guide

- Virtual Cosmetic Photo Editor.
Cosmetic Guide photo editor will help you to retouch skin, smooth wrinkles, reduce swelling and eye puffiness, accentuate the eyes, delete birthmarks and blemishes, perform rhinoplasty, and bleach teeth.
You can do all of this right on the photo! With Cosmetic Guide you'll be able to make your pictures look even better than they do!
Your virtual cosmetic bag offers these tools:
Skin Care - give a younger look by retouching skin, reducing visible wrinkles and eye puffiness;
Emphasis - allows you to visually accentuate the eyes or other features;
Smart Patch - can be used to remove skin moles and other skin blemishes;
Bleach Teeth - whiten teeth, can also be used for the whites of the eyes;
Liquify - perform rhinoplasty, breast and muscle augmentation, and tummy tuck.
Virtual cosmetic photo editor - skin retouch: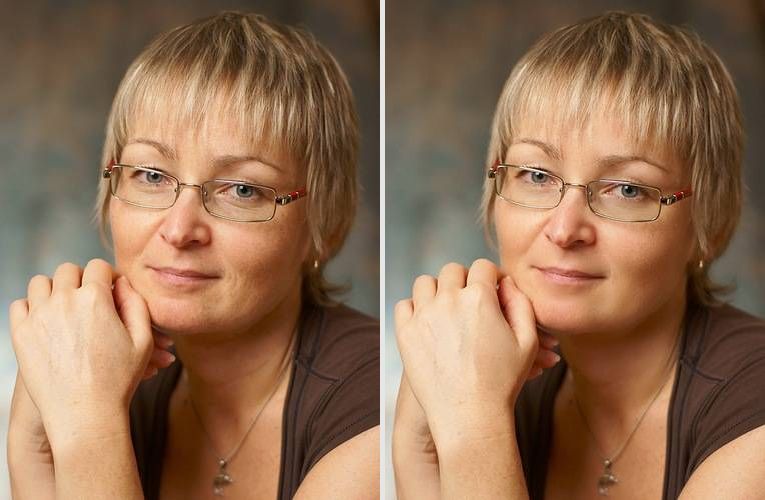 Photo © Dmitry Loginov
Cosmetic Guide includes animated demo samples: big mole removal; skin smoothing (anti-wrinkle); bleach teeth; piercing removal; reduce under-eye puffiness; face plastic; body plastic; emphasis on the eyes; legend.

Cosmetic Guide Lite

- free version of photo editor.

Smart Patch, Bleach Teeth, and Emphasis tools are available.
Picture editing software. Copyright © 2008 - 2020 Tint Guide. All rights reserved.